Termite Monitoring and Baiting Service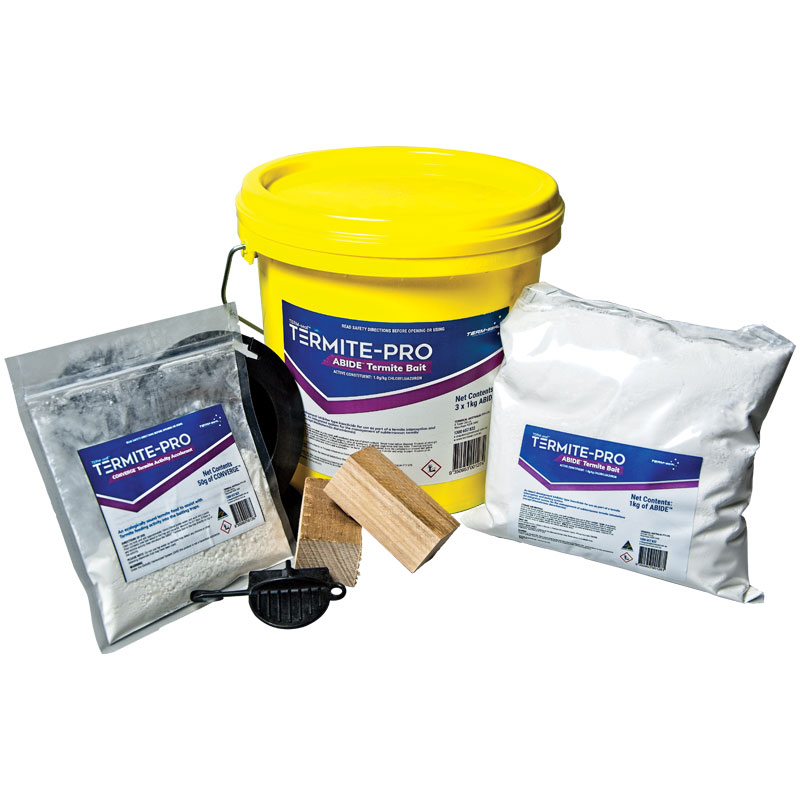 Termite Matters is able to provide you with a Termite Monitoring and Baiting service.
We use the TERM-seal™ Termite-Pro Professional Baiting System, which has been developed by TERMSEAL AUSTRALIA's entomologist who specialises in termite proofing and control products.
This product has been proudly developed and is manufactured here in Australia.
The TERM-seal™ Termite-Pro Professional Baiting System provides your home with:
Colony control and total termite elimination.

A baiting system which can be installed as a monitoring system or an active system, thus providing long term "peace of mind" protection.

An environmentally, family and pet-friendly non-toxic solution, as it only targets termites.

Durable componentry reduces the costs of re-installation.
System Components:
Above Ground Bait Stations
We utilise these when termites are already in the home. They are placed selectively over the termite workings with the ABIDE™ Termite Bait added and safely sealed in the station. Once feeding has commenced, colony elimination is inevitable.
In-Ground Stations
These Bait Stations are placed in the ground around the home at pre-determined intervals and placed where termites are likely to be foraging. A special Bait Wood is placed inside the station along with the feeding accelerant, CONVERGE™. When termites are found to have entered the Bait Station and are feeding, we add the ABIDE™ Termite Bait starting the colony elimination process.
In-Concrete Stations
If you have concrete paths, driveways or patios abutting the home. A core hole needs to be cut into the concrete so the Bait Wood, feeding accelerant and finally, the ABIDE™ Termite Bait can be added. These stations have a non-slip lid which sits flush with the concrete surface.
Monitoring
Termite Matters will monitor the stations after they have been installed to ensure when termites have been detected the next step is implemented along the path to colony elimination.
Please call for more information and to request a proposal.